The road to the rebirth of business in the post-pandemic world will be surfaced with extreme automation. Agility, metamorphosis, and dynamic change will be the new normal. For a long time, automation was only limited to IT staff as it required advanced coding abilities. Modern automation platforms can be easily handled and operated by anyone within your organization. These platforms are very easy to comprehend and can be operated by any functional and technical user. Automation can give a lot of respite to businesses that are incurring significant costs and efforts in handling tasks that are highly manual sensitive, legacy prone, etc.
Customer satisfaction, geographic flexibility, faster resolution, and functional adaptability are all aspects of automation evolution. The rise of low-code tools and Robotic process automation (RPA) has shifted the IT automation paradigm and made it more accessible to non-coders and business users. As per Gartner, Inc., by 2024, 80% of digital goods and services will be created by non-technical people.
As per Forrester, RPA-related services might be valued $16 billion by 2025, roughly three times the software it's attempting to implement. When services and software are combined, the industry will be worth roughly $25 billion by 2025.
Here's a rundown of 2022 automation trends that will radically change the future. Enlisted automation trends in 2022 that will change the era dramatically.
Intelligent automation taking root:
Intelligent automation (IA), commonly referred as cognitive automation, is a combination of artificial intelligence (AI), business process management (BPM), and RPA. Digital transformation trends and stories have indicated that many companies have plugged intelligent automation for streamlining their business processes. By automating labor-intensive activities where employees do high-volume, highly transactional process duties, intelligent automation will improve a company's capabilities while also saving costs and efforts. Similarly, organizations with a small workforce or a labor shortage might benefit greatly from Intelligent Automation.
Robots entering into enterprises:
Every firm is overwhelmed with unglamorous rule-based tasks, such as data collection and entry, transaction processing, record reconciliation, and so on. People find these back-office duties unpleasant, but they're crucial to a company's success—and they're ideal for robots. Enterprise automation assigns work to robots. Robots are excellent at reading screens, papers, and emails and can do it fast, accurately, and repeatedly. Those processes are carried out by robots rather than people in a completely automated organization.
IT Process automation:
Enterprises are now enabling end-users throughout the organization with self-service capabilities as part of a rising IT automation trend. This tendency is fueled in part by a larger push to decentralize IT service management. IT has always been in charge of all technology budgets and responsibilities. The cloud revolutionized that by allowing almost everyone to use technology. To meet business needs several businesses have embraced a federated model, in which central IT staff collaborate closely with business divisions to facilitate rather than prescribe IT services.
Hyperautomation:
Hyperautomation is the future of digitization. It brings together all modern technologies under one umbrella, allowing businesses to benefit from them, and that all in real-time. Hyperautomation not only automates procedures but also automates the processing of any sort of organized or unstructured content, which is tremendously advantageous to businesses. In the coming years, this trend will continue to benefit businesses.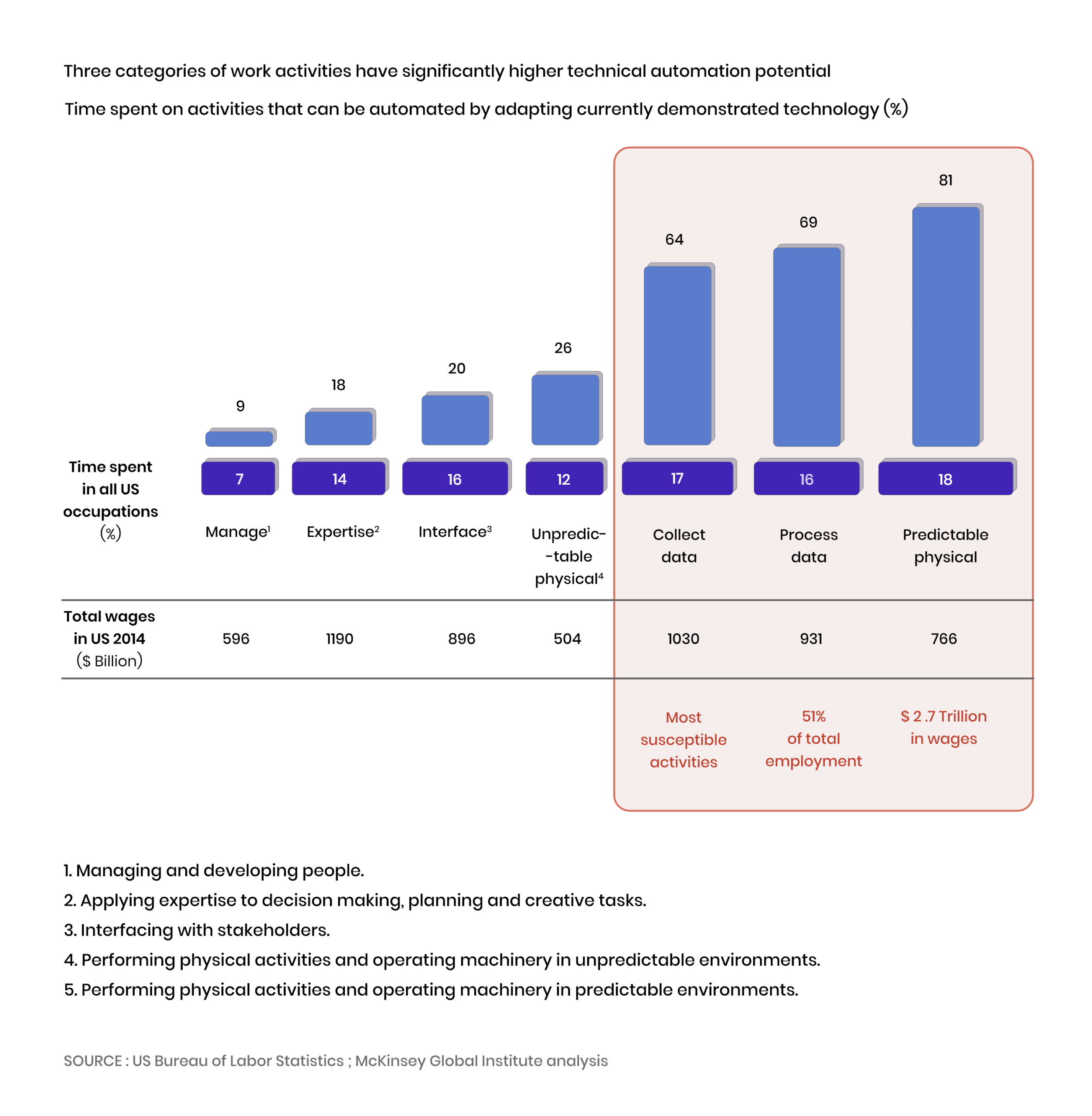 Chief Sustainability Officer (CSO) would be one of the key stakeholders for onboarding automation
Sustainability is a vital part of business strategy and operational decision-making that must be transformed into the corporate DNA. Chief Sustainability Officers (CSOs) collaborate with Chief Information Officers (CIOs) to leverage the power of automation for the greater good. Companies can no longer exist in an increasingly turbulent, complex, and uncertain world unless they prioritize sustainability. CSOs are in charge of instilling vision, passion, and purpose in the leadership team, and they will be at the forefront of defining the organizational transformation. It will be required to create a long-term, successful future.
IT automation security :
Major catastrophes can't be prevented, but IT automation can help firms deal with them when they happen. Businesses can restore service faster and with fewer errors when they use automation to respond to major crises. Businesses can use IT automation to shorten the duration of time problems last and the costs connected with them for both themselves and their customers. With IT automation, businesses can confidently deploy applications, establish crucial services from the start, and purchase apps and artifacts. Organizations can deploy applications with confidence, establish critical services from the start, and acquire their apps and artifacts with IT automation. Compliance and auditing are made easier by implementing standardized, automated cybersecurity processes and workflows.
Wrapping Up
Well, automation has already taken a big leap in reshaping its outlook with prominent intelligence. Modern enterprises are relying on automation tactics to boost their digital transformation journey. MSRcosmos is one of the most advanced automation solution specialists helping enterprises deploy Robotic Process Automation (RPA), Infrastructure as Code Automation, and SAP business process automation. We streamline businesses processes and improve operational efficiency with the best of automation. With our solution mastery, MSRcosmos offers maximum business value by bringing the forces of cutting-edge cognitive automation. Take your business to new heights by unlocking the latest trends from the world of automation. Learn more