Data engineering is the foundation of actionable insights for informed decisions. However, Data engineering can be very complex based on format, volume and source of data. With Databricks Migration & Implementation services, you can conquer the complexity of data engineering as well as produce best-in-class analytics with supreme intelligence. Large volumes of data are processed and transformed using Databricks, and machine learning models are then used to investigate the results. Data teams can embrace the unmatched potentials of Databricks to democratize and simplify data and AI.
MSRcosmos masters the art of data, analytics and AI services. Using Databricks, we help you build a single scalable platform that combines the forces of data engineering, data science, machine learning, and analytics.
A formidable Databricks Partner
As a Databricks partner, our data experts orchestrate and articulate contextual solutions that unlock the full value of Databricks. We simplify complex data architectures via data warehouses and modern data lakes while empowering them with AI, ML, and analytics capabilities.
Why MSRcosmos ?
MSRcosmos provides intelligence and automation to the process, in order to modernize data warehouses, ETL, and analytics systems more rapidly and precisely, while lowering risks and costs. To integrate the best features of data lakes and warehouses into an open platform that can support all of your data, analytics, and AI workloads, we can help you set up and scale the Databricks data lakehouse platform. Five reasons which set up apart from many are as follows.
Vast experience in managing and modernizing complex data architectures
Strong technology partnerships with Microsoft, Databricks, AWS, Google
Expert proficiency across the service horizons on data & analytics, cloud and automation
Ready use cases for faster time-to-value.
Flexible engagement models in place to suit client needs, across industries
Line of Services
MSRcosmos offers comprehensive Databricks services and capabilities. Right from strategy to implementation—we help you across the entire data and analytics lifecycle. We provide a tried-and-true, hassle-free methodology for workload transfers. Being a Databricks partner, we assist you in developing, deploying, or migrating to the Databricks platform. Our line of services includes :
Databricks Consulting & Implementation
We provide Databricks Consulting & Implementation services to businesses that want to intensify the value of their data.Our services are in line with your data goals.
Data Architecture on Databricks
Using Databricks, we create adaptable data structures that encourage the use of high-quality, pertinent, and easily accessible data. The cloud -native data & AI solution increases productivity while lowering costs, and is designed to expand with your company's growth.
Databricks Lakehouse Migration
The Databricks Lakehouse platform is a quicker, more effective way to speed up innovation, increase productivity, and effectively manage costs. Your personalized migration plan will outline how Databricks' technical migration details will be set up and configured for each environment along with data migration and go-live procedures. Organisations across Industries are migrating their legacy Hadoop based analytics solutions to Databricks, to benefit from the integrated analytics system with a unified user experience that can be leveraged by data engineers, data analysts, data scientists, and ML practitioners alike.
Databricks Health Check
We can assess the operational excellence, security, dependability, performance effectiveness, and cost optimization of your current Databricks setup. To help with these five areas, we offer in-depth advice and databricks recommended best practices that can be followed.
Cloud readiness assessment & migration
We can assist and evaluate if you are prepared to take your data to the cloud, by using our migration template.With the objective of minimizing disruptions to your organization, we also outline the measures & solutions you need to take for an effective migration.
Ongoing Support and Maintenance
Due to our global delivery operations, we have the ability to offer round-the-clock or business-hours support, as the case maybe.Customers rely on our global delivery model for benefits around cost, service reliability, and continuous process improvements.
Databricks on Cloud
Trusted Partner by the Industry's Hyperscaler Leaders
MSRcosmos has strong partnerships with cloud hyperscalers like Microsoft Azure, AWS, and Google Cloud. Our cloud track record has been exemplary whether it is infrastructure modernization, application modernization, or data & AI cloud migration. Customers from various industry segments rely on our robust cloud capabilities to embrace digital transformation. Databricks on Microsoft Azure or Google Cloud or AWS, allow customers to store data on a simple and unified lakehouse platform. Unifying all your analytics and AI workloads is a breeze using cloud.
Connect with our experts to take a closer look at Databricks on Cloud
Contact Us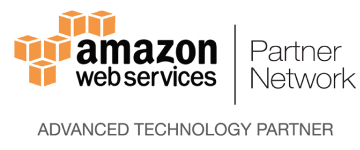 Hadoop to
Databricks Migration
Accelerate your decision-making process, save costs and improve productivity by migrating legacy Hadoop to a modern lakehouse architecture. Being a unified platform, Databricks simplifies AI, ML, and analytics processes. Four key steps we follow in the migration process include:
Discover
Understanding the current Hadoop infrastructure including architecture complexity, dependencies, workloads, risks, and more.
Design
Design and define the migration approach considering best practices, automation, network, security, etc.
Prototype
Build a small prototype for the migration with a representative use case. Run and test the prototype against the required scope, automation, migration approach, etc. Incorporate improvements based on findings and finalize the Go-Live plan.
Go-Live
Execute a full-fledged legacy Hadoop to databricks migration with clearly defined timelines, actors, responsibilities, best practices, data migration approach, data validation and cutover.
Case Studies
Hadoop to Databricks Migration for a Global Life Sciences & Healthcare Leader
Learn more