Organizations operating with siloed IT systems and complex business processes need the power of automation. Frictionless customer experience, process simplicity, cost savings, and improved service quality, are a few promises committed via automation.
At MSRcosmos, we help customers reinvent their business processes through intelligence and best-of-breed automation solutions. Our automation solution approach puts a sharp focus on the business purpose and contextual futuristic design to deliver the right outcome. We offer comprehensive lines of automation services to help you achieve:
Productivity gains by automating repetitive tasks prone to human error
Improved customer and employee experience
Greater consistency, accuracy, and quality of transactions
Improved turnaround time and overall performance
RPA and Automation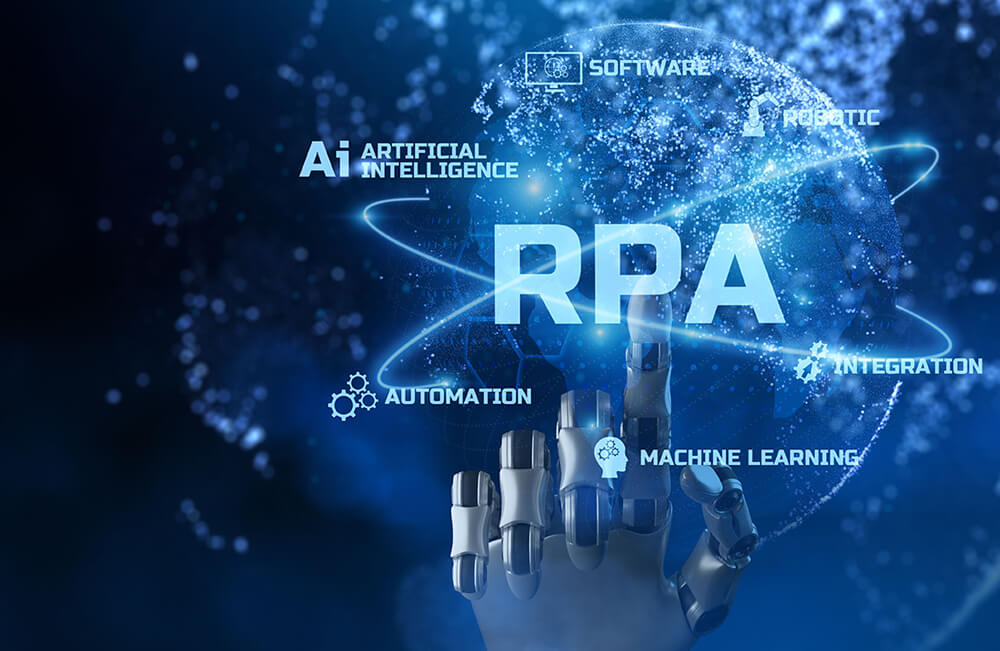 Robotic Process Automation (RPA)
RPA automates human tasks to help streamline workflows and increase productivity. It sounds easy, yet it's not. It requires the right tool and the right partner experienced in cutting-edge machine learning (ML), artificial intelligence (AI), and automation technologies. MSRcosmos and our automation partners have the right solution expertise to get you started and help you through your automation journey.
Learn More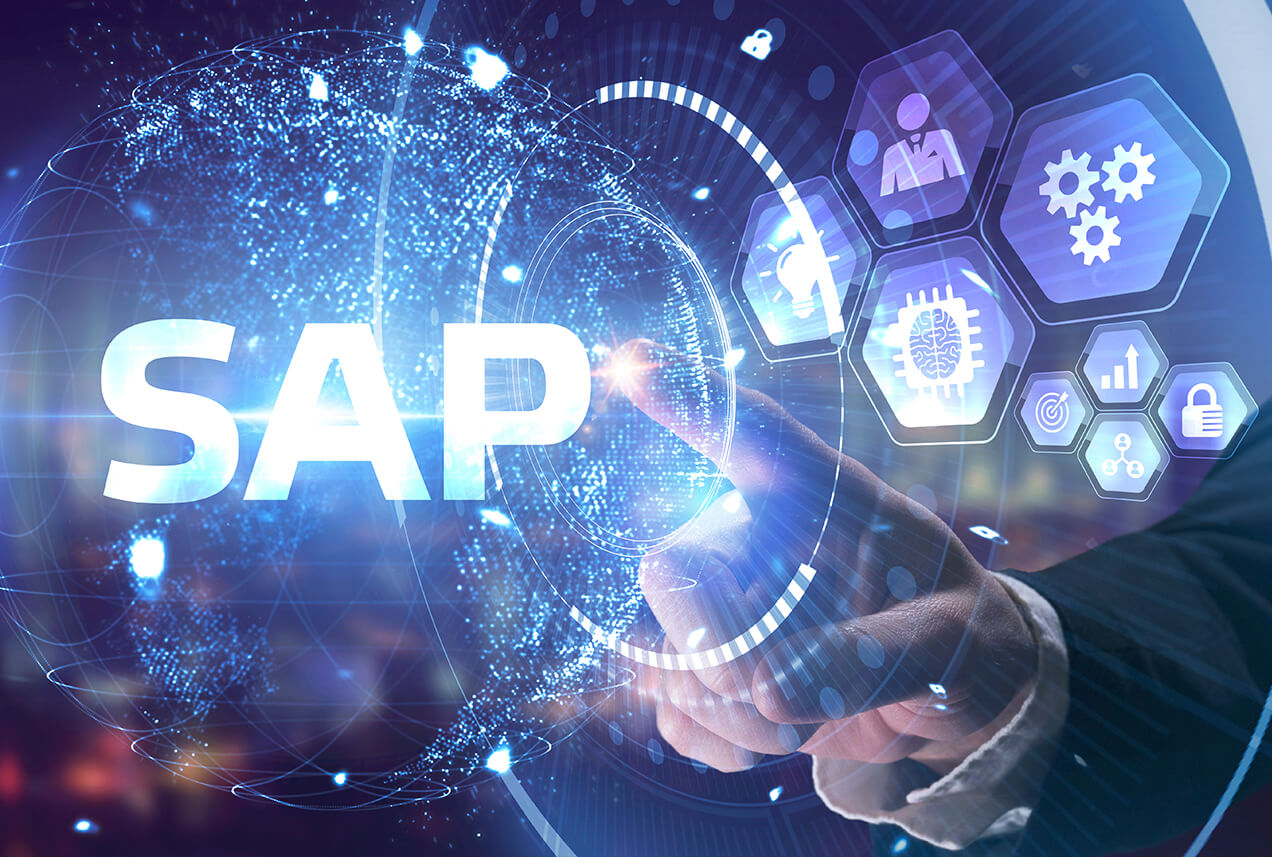 SAP Business Process Automation
With SAP requiring its clients to upgrade from the current ECC to S/4 HANA, you're facing the largest and most complicated software migration in SAP's history. A daunting task without automation assistance.
MSRcosmos SAP automation experts can fast-track your S/4 HANA initiatives. Our proven automation capabilities can help you reap maximum RoI from ERP, Cloud, and Operations workloads.
Learn More
RPA and Automation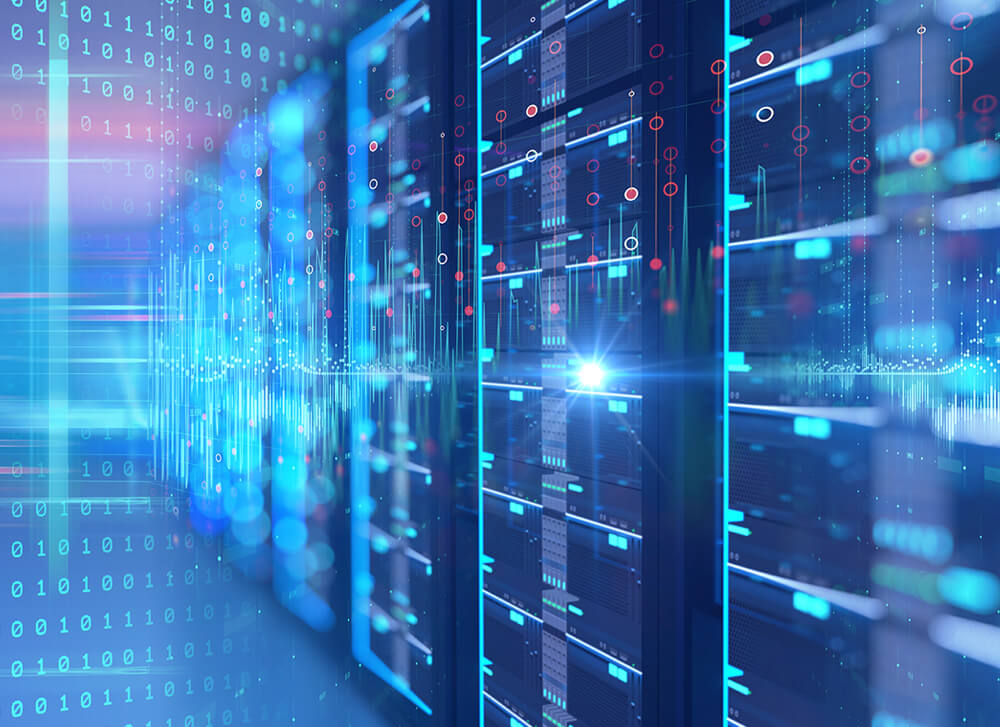 Infrastructure as Code Automation
Customers rely on IaC automation for automatically managing and provisioning computer data centers. IaC reduces costs, improves speed, agility, and minimizes risks by removing human error. IaC is a key attribute of enabling best practices in DevOps. MSRcosmos has the tools expertise with Chef, Puppet, Terraform, and Ansible to make you successful on your IaC journey.
Learn More
Why MSRcosmos?
Design and implementation expertise with industry-leading automation software and hyperscalers
Intelligent automation solutions with BluePrism
Expertise with Ansible, Parrot, Chef, and Terraform
Successful automation implementation
Our Approach
MSRcosmos takes a holistic approach to your business automation. We evaluate the full spectrum of automation requirements, not just a silo application or function, but your end-to-end automation needs. From ERP to HR Onboarding/Offboarding through custom applications, our holistic approach results in greater efficiencies, higher employee satisfaction, and better service qualities.
Assess

Understand your business needs and key requirements

Design

Select the right platform and develop a custom-built architecture

Deploy

Design the deployment modality Optimize

Optimize

Mold our unique solutions to best meet your needs

Manage

Experts and best practices for a trusted IT environment
RPA and Automation Services
Robotics Process Automation
Unleash the human potential through smart automation
Automation can handle 45% of repetitive activities, enabling businesses to redesign processes to improve performance, create new customer experiences and unleash human potential.
Many legacies and manual business processes require repetitive, data-intensive work, are prone to human errors and limit scalability. Information for decision-making spans physical and digital system silos, and many times these systems do not have traditional APIs or extensions, making them costly to integrate.
Using "digital workers" and RPA technologies, MSRcosmos can help automate and scale your business to realize the automation potential to increase accuracy and quality, reduce costs, and enhance customer experience.
Specialized RPA/Automation Services
ERP/Finance Workflows (AP/AR/GL)
Data Center Automation
HR workflows (onboard/offboard)
IT workflows (provision/de-provision)
Revenue Optimization
Order Management /Fulfilment
Operations/Supply Chain
Customer care
Month-end activities
RPA Solutions:

Intelligence Automation Solution

powered by MSRcosmos and BluePrism
Automation at scale is imperative for enterprises to overcome operational challenges and gain a competitive advantage. With BluePrism' s Intelligent Automation platform and implementation experts from MSRcosmos, you can design and implement a truly, scalable RPA foundation for enterprise-wide digital transformation.
Leveraging BluePrism's connected RPA platform and MSRcosmos' business-led, IT controlled and intelligent automation, you can gain the following benefits:
Unburden your processes and people
Empower your employees to create and customize automations to unique tasks
Accomplish greater business success by bridging the human digital-gap
Month-end activities
Contact Us
The Connected-RPA Platform
Business-Led
Code Optional Platform(drag and drop)
Empowering the operation to deliver business outcomes
Operational aligity
IT-Controlled
Enterprise-strength architecture
Simple governance to support scale
Compliance through always-on auditing
Intelligents
Ecosystem for digital transformation
Digital exchange +TAP
Power of choice+ AI for business users
SAP Business Process Automation
Deep Industry Expertise with Proven Success
Adding BluePrism Accelerators to your SAP automation timeline will provide faster value to your business by cutting development time by up to 95%, giving your people more time to focus on the work that truly matters.
Founded by SAP veterans, we know SAP inside and out. Our specialists have over a decade of deep technical and business expertise successfully navigating the complexities of migrating and automating SAP's ERP, Cloud and Operations workloads. Add to this our expertise in automation technologies and tools and you have the right partner for a successful automation journey.
Contact Us
Infrastructure as Code
Help IT/DevOps organizations cut costs, improve speed & agility, and reduce the risks due to human error
Zero Touch Automation
Infrastructure as Code (IaC) is a key enabler for DevOps and IT organizations. It's the IT infrastructure management process that applies best practices from DevOps software development to the management of cloud infrastructure resources.
Think of IaC with the goal of "zero-touch automation", which means automation accomplishes every task without human intervention. Automated set-up, automated deployment of resources, and automated execution of complex applications. All of this with zero human touch.
Our experts onboard their skills and proficiency to help IT and DevOps organizations realize the promise of IaC. Their services and skills span:
Application automation using IaC
Skilled in IaC tools: Terraform, Ansible, Chef and Puppet
Automation development
Automation testing, monitoring and management
Expert staff augmentation