There has been a consistent advancement in information and communication technology right from the early 1800s. Humans have experienced changes in the way we connect, transact, trade, learn and so much more. Although, all the inventions and developments that we have come across until now are limited to us interacting through two dimensional screens and now that is about to turn around completely.
Metaverse is a combination of Meta + verse where 'Meta', a word of Greek origin translates to 'beyond' and 'verse' taken from 'universe' collectively means 'beyond the universe'. By 2026, at least one hour per day will be spent in the metaverse by 25% of the population for education, entertainment, shopping, etcetera, as predicted.
What is Metaverse?
The exact definition of the metaverse may differ platform to platform but to have an idea about the same, a metaverse is a whole different world in itself. It could be a completely digital realm or a mix of the reality and virtual experiences. A metaverse ranges from having virtual elements in the physical world or going completely into a different world virtually, designed and operated by a third party.
Metaverse is a part of Web 3.0 and is going to change the way we communicate. Until Web 2.0, the era of Facebook, Google and other social media platforms, users could upload, download, communicate only within certain limits as governed by the companies forming the platform. Metaverse on the other hand is expected to bring anonymity and autonomy to its users.
Users are free to create their own avatar, use the same for various actions in metaverse such as gaming, shopping, business, building their homes, meeting new people and so on. People can live new lives in the metaverse. It is also not necessary that we have just one metaverse. Many different companies have taken up projects of making their own metaverses. It would be the users' choice to be a part of the one they like.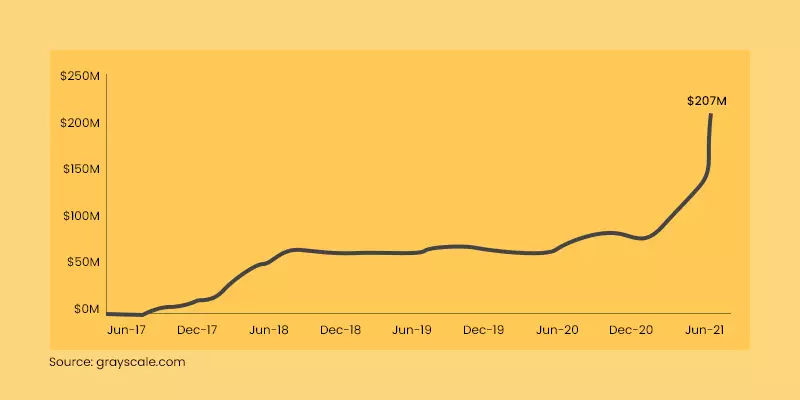 Technologies behind Metaverse
The technologies due to which Metaverse can be made possible and functional are listed below:
Blockchain

The currently booming technology, Blockchain, too has its major use case in the hyped up virtual-reality realm. Every asset, avatar, art, transaction, and connection in the Metaverse is blockchain-based. Having a decentralized asset in one metaverse will be beneficial for users and companies in a way that these assets could be linked to some other game or metaverse too, if given an option.

Blockchain based assets and information are also more secure, easily accessible in real-time, and the transactions are quick and easy. One can deploy the technology for various purposes within a metaverse such as value transfer, interoperability, digital verification of asset ownership, and so on.

Transactions in a metaverse are done with the help of crypto tokens called NFTs (Non-fungible tokens), that are blockchain powered. Through blockchain cryptocurrencies, one can secure their virtual decentralized asset.

Blockchain in supply chain tracing and tracking

Virtual and Augmented Reality:

Both Virtual and Augmented Realities enhance the users' experience of a Metaverse. They are tools that we use to make our interactions, connections and engagements inside a metaverse more immersing.

Virtual reality allows the users to experience the metaverse in 3 Dimensions and gives the senses an experience close to reality. However, there are no physical simulations in the real world in this case. For example, people can go to shopping malls in a metaverse and try out different clothing inside virtual fitting rooms and see how it goes with their avatar. VR gives people a great visual experience.

Augmented Reality on the other hand, involves components of the real world being added to the virtual experience of a metaverse. AR helps us in enhancing the metaverse experience by adding physical simulations through VR equipment. This helps users to connect more as more of their senses are now engaged.

Artificial Intelligence:

AI would be one of the most important tools to build a metaverse as it helps in processing data at amazing speeds and enables faster computing. With AI we can enhance the user experience of a metaverse tremendously. In addition to that, artificial intelligence can be used for facial recognition, analytics, decision making, pattern recognition and even to counter crimes and challenges within a metaverse. Artificial Intelligence makes the user experience more immersive.

AI-powered decision making

IoT and 3D Reconstruction:

Internet of Things or IoT helps us in keeping in touch with the physical reality while being in the metaverse as it establishes a connection between many real-life devices and the virtual reality, constantly feeding data to the same.

3D Reconstruction holds importance in terms of creating a 3D space within metaverse, by drawing inspiration from the real-world, to make the experience of users as realistic, engaging and immersive as possible.

With Internet of Things and 3D Reconstruction and spatial computing, we can create a digital world, close to the real world, without defying the laws of physics and general science and architecture.

By the end of 2022, VR gear sales are expected to generate a revenue of $10 billion. Number of mobile AR users will reach 1.1 billion worldwide. The NFTs already saw an exponential increase in transactions amounting to $2.5 billion during the pandemic peak. Everyday about 42 million people visit metaverse platforms like Roblox. There are concerts on Fortnite that millions of people have attended and many more statistical reports that are evident to and track the growth of metaverse related engagements and transactions.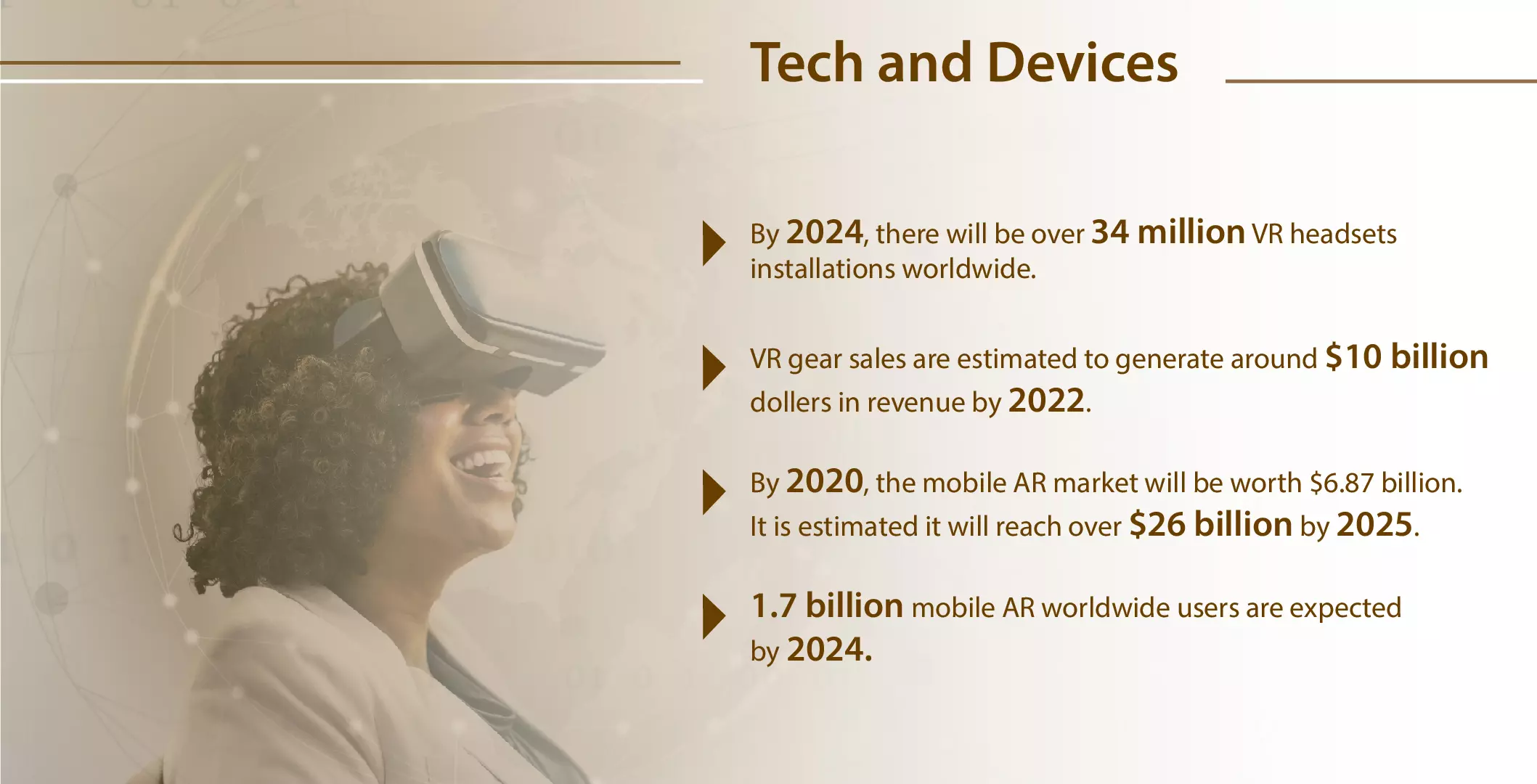 Wrapping up
Metaverse provides a great platform and opportunity for new businesses, connections, revenue generation, presently too. Users can buy digital assets with tokens using real money which makes them real assets. The real-world companies can think of changing their marketing practices keeping in mind that they now have one more very powerful platform to transform and support their business growth.
Companies could buy real-estate in the metaverse, have an office there and add the metaverse location to their website for people to find them there. With AI, companies could target their prospects in the metaverse and work towards converting them, and users could find the exact services and products they are looking for.
Metaverse is already in hype and activities like the renaming of 'Facebook' to 'Meta' and hikes in AR & VR headset sales, increase in the number of AR users further only stresses the fact that Metaverse is soon going to be the world we live in.