Cloud computing has been an important part of the workforce for over 2 decades now, yet it is still a growing industry in itself. Cloud computing held the industry together during the new normal of covid-19 and helped increase the workforce's efficiency through streamlined communication and easy accessibility. From Managing data to helping cross-communication across departments to ensure timely delivery of all goods and services.
Over time the needs changed and like other technologies cloud computing is going through a change in today's time. With the increasing consumption of the cloud infrastructure and Azure services, it becomes important for the service providers to understand the market needs and trends to stay up in the competition.
Here are some of the key upcoming trends.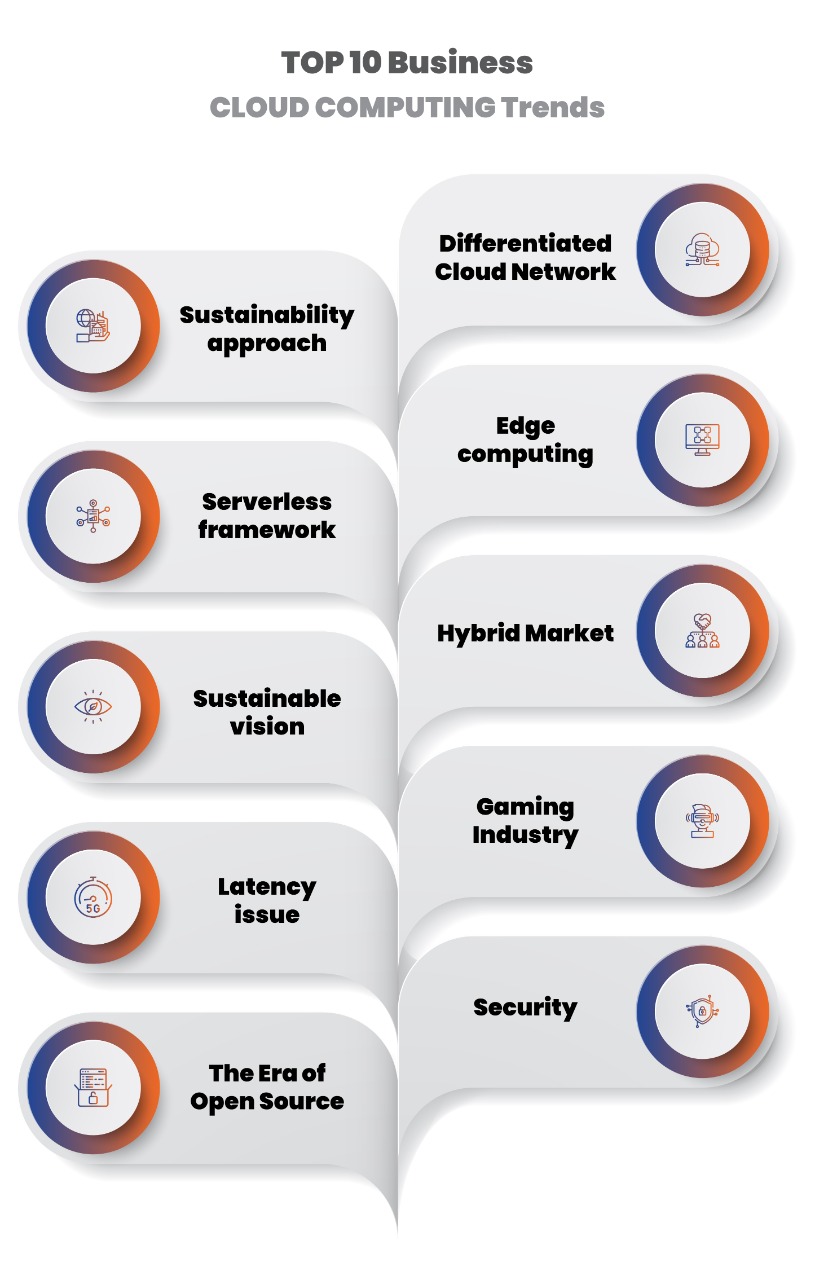 Differentiated cloud network – Although Clod Computing helps companies to ease out their process for stakeholders using a single cloud platform for all its process is not the ideal choice for many. Companies today are open to using Differentiated cloud approaches for their different process. 
Sustainability approach – Traditional Cloud computing platforms have high capital expenditure along with high operating expenditure due to high power consumption. Seeing the demand for such products companies are trying to find a sustainable approach towards it due to the huge implications of cloud computing services. 
Edge computing – Data collected on-site is often transferred to centralized systems to analyze and draw conclusions for better understanding. Due to the increase in Data inputs from Customers, it becomes crucial to Perform data analysis on-site to do so it becomes important to create a data storage and analysis facility on site this will help companies to increase their network reach as well. 
Serverless framework – Business today runs on data because it helps them to understand their consumers more and also to bridge in the between them. The old data storage method cannot be used in today's cloud infrastructure services. Serverless although a new concept but is helping companies to be more efficient. Serverless cloud computing service upgrades their servers according to the requirement in the background without hampering the on-going process.
This will also help companies reduce their capital requirements and set up an easy to operate mode since the physical servers require huge capital expenditure and operating expenditure, which would drain companies' capital resources over time.
Hybrid Market – Due to the exponential growth of the tech market there was an imminent need to come up with a solution to reduce costs over time and increase ease of operations cloud computing services were the solutions for this but over the years due to heavy demand this market is seeing new entrants via public and private companies and creating a perfect competition among the service providers. Public companies in cloud infrastructure service would have a better advantage due to their easy to use module. 
Sustainable vision – Running cloud computing servers requires a huge electricity supply and with more than 40 percent of electricity being generated through coals and other sources of fuels the cost of operating these systems increases. Also, Due to the increase in consumption of cloud infrastructure services, there has been an increase in the consumption of power thus it became important for the cloud infrastructure service providers to start using sustainable steps. 
Gaming Industry – The gaming industry has seen steady growth over the decade but the growth was during a pandemic and it saw a wide variety of innovations from users logging in to play only games initially it became a mode of virtual hangout and brands saw it as an opportunity to promote their services in the virtual world.
Today most games work on cloud infrastructure services and the service providers are coming up with innovations to make gaming a smoother experience for all.
Latency issue – With increasing dependency on cloud infrastructure services latency is becoming a major issue it is important to reduce the gap with service providers trying out underwater servers and many more to increase connectivity.
Security – With the world moving towards a digital framework there has been a significant increase in the cases of cyber-attacks from multiple sources every day there has been an increase in these cases and it is a matter of concern for all Service providers need to ramp up their security solutions because security is a major concern not all companies can afford third-party solutions so it becomes vital for the cloud infrastructure service provider to provide an all-in-one solution.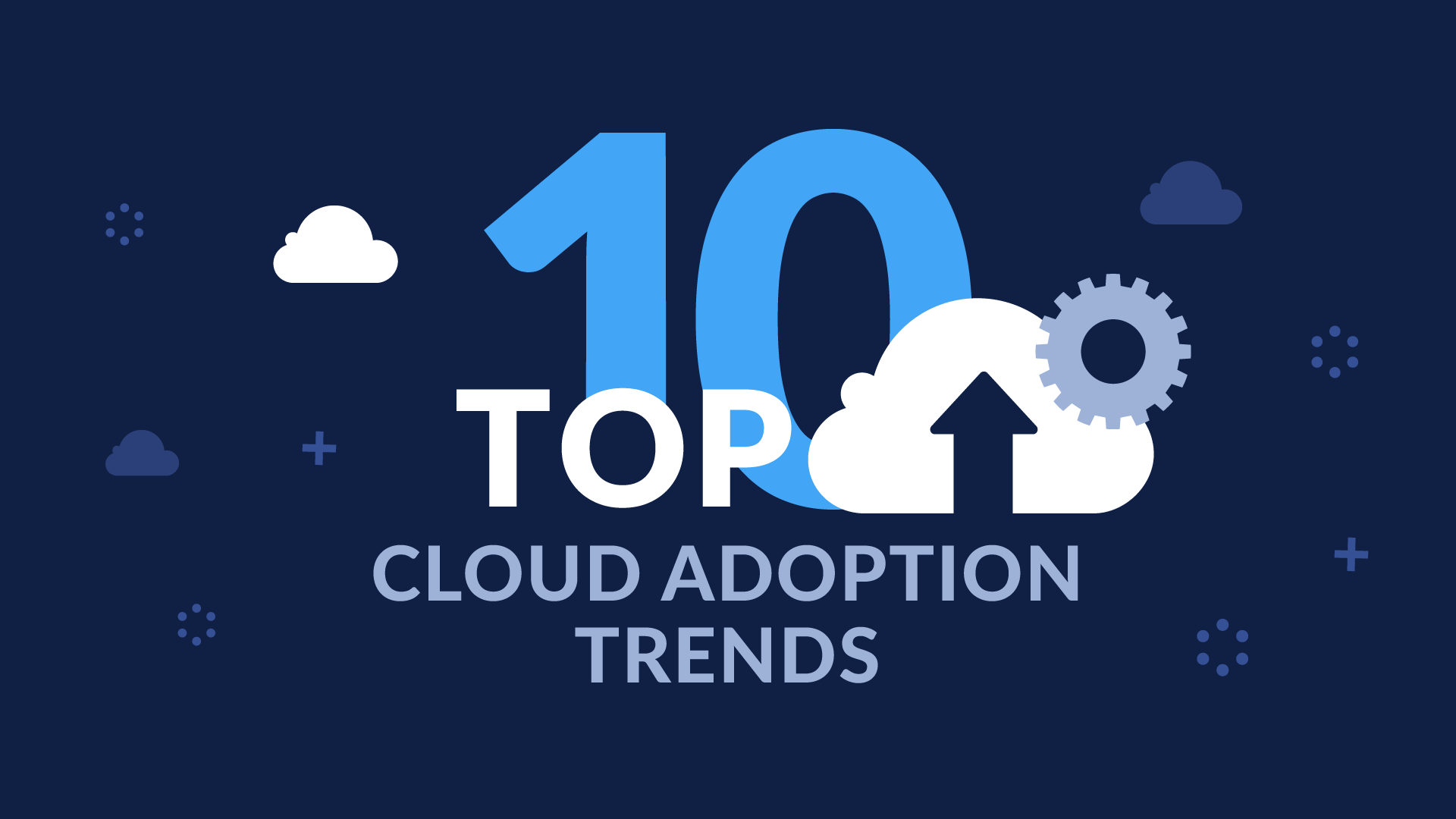 The Era of Open Source – With increasing demand there has been an increase in open-source software this is generally in the case of small businesses but is a booming market trend today. Open source allows technology sharing and reduces the operating cost of the technology. Open source can also contribute to technological development if done in the right manner which would help the industry at large.
With Changing times, it becomes important as a business to change a d upgrade your services to sustain and grow in today's competitive environment. New-age entrepreneurs are the torch bearers of this race.
Companies like MSRcosmos are helping companies to have a holistic Cloud infrastructure service tailored to fit into their needs and help them serve their customers better and provide the right value for their price. Their expertise in this field over the years has helped multiple businesses to scale up their operations.