Covid 19 forced businesses to go digital overnight, leading to a radical change in business operating models. With the rapid spike in digital transformation, customer expectations have taken a new shape. Superior customer experience, round-the-clock service availability, and instant access to all necessary information have become regular demands for customers. Navigating such a reconstructed world in the face of uncertainty is a tall task.
Cloud to the rescue
No one needs an introduction to cloud technologies and their phenomenal business impact. Cloud transformation is a smart step. As a result, it's essential to understand why your business is looking to digitally transform, what capabilities to look for, and the merits of switching to cloud services. This blog article helps you to make a better cloud choice for your business.
Defined by the National Institute of Standards and Technology, a method for rapidly supplying and transmitting a centralized repository of computer resources (e.g., connectivity, virtual machines, data transfer, applications, and services) with minimal communication or service provider interaction is a cloud computing.
Cloud transformation
Cloud transformation may enable companies to launch new digital consumer experiences in days rather than months. It can offer analytics that would be prohibitively expensive or difficult to implement on traditional platforms. It has the capability to improve client experiences by facilitating anytime, anywhere communication and lowering overall capital costs. Furthermore, such solutions come with enterprise-grade security and APIs to allow interaction with current systems smoothly.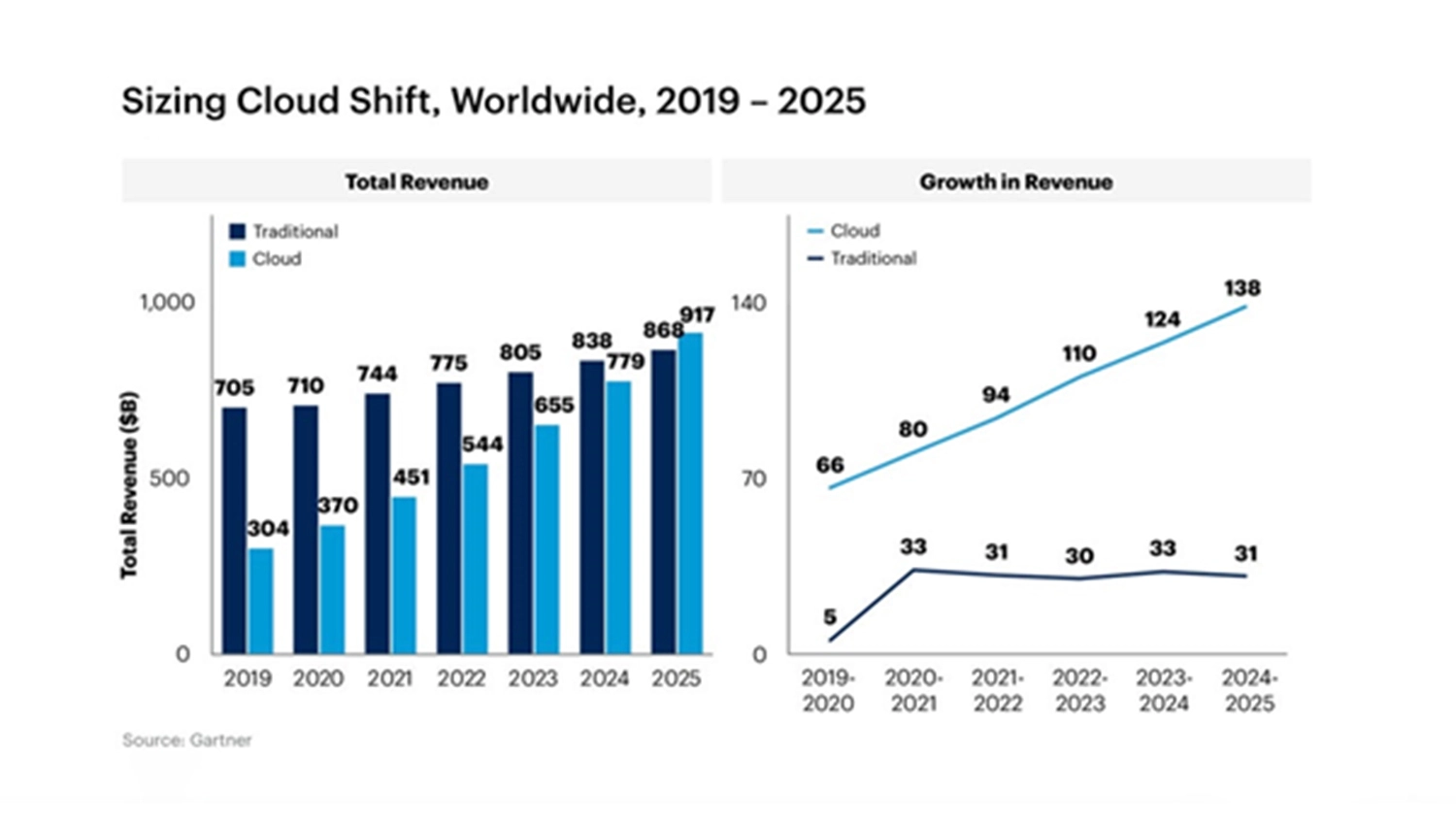 Cloud services permit the transmission of user data from front-end clients (e.g., users' workstations, devices, personal computers, and notebooks), through the internet, to the provider's servers, and back.
Top factors for selecting the right cloud platform
The industry is vast, and selecting the best cloud platform can be challenging. While the decision is solely based on your company's requirements, future goals, and budgets. There are a number of considerations to evaluate before selecting the cloud operator for your venture

Selecting a cloud platform:
Software-as-a-Service (SaaS)offers users a cloud application, the channel, where it operates, and the resources to support it.
Infrastructure-as-a-Service(IaaS) makes computing, networking, and storage resources available to users.
Platforms-as-a-Service(PaaS) offers users a platform to run programs and all necessary IT infrastructure.
Function-as-a-Service (FaaS) The event-driven execution model allows developers to create, launch, and manage software packages as functions without maintaining the infrastructure.
Types of cloud services:
When selecting a platform for your business, the type of cloud service is the first consideration. Large-scale activities are managed well on the public cloud. It is useful for enterprises willing to scale. Public clouds have additional benefits such as reduced maintenance and better reliability. The private cloud can be set up in data centers, physically located within the organization's walls. It can also be controlled by third-party providers and utilized remotely. It gives flexibility, and possible scalability offers the user more control and security over their data. While the advantages of private clouds can be persuasive in some circumstances, organizations occasionally require a combination of this cloud and public clouds. In certain situations, a hybrid cloud might be the superior option. It shows great data transmission agility and expands a company's security solutions.
Disaster recovery solutions:
Cloud-based backup and disaster recovery solutions can assist both on-premises and cloud-based production systems. With this hybrid technique, you may still benefit from the scalability and geographic distance without transferring your production environment. In a cloud-to-cloud model, production and disaster recovery are located in the cloud but at distinct sites for ensuring appropriate physical separation.
Consider the cost:
One of the most compelling reasons for businesses to utilize cloud services is that they dramatically reduce operational costs and provide a higher return on investment. As a result, you should select an option that is both affordable and appropriate for your needs. However, due to the presence of numerous businesses, the market is quite competitive. When it comes to pricing, you should consider both the sticker price and the related costs to determine which platform pricing is best for your digital transformation and fits your budget!
Summing up
Businesses are the economic backbone of any country. They generate employment and serve as a catalyst for growth and innovation. To classify a company as small, medium, or large, we can utilize a variety of factors. It can include things like money, sales, personnel, and the size of the business. But one thing is certain: each company must make the most of its limited resources. Cloud transformation is one of the few revolutionary technologies that are equally available to small and medium-sized organizations. The majority of today's multibillion-dollar corporations started as small businesses but with the support of technology, they are touching the peak of success and stand firmly in the disaster of a pandemic.