Client:
A Fortune 50 U.S.-based technology giant powering both consumer and enterprise technologies.
Background:
The ever increasing digitalization of business operations across industries globally results in a high demand for datacenters in all corners of the world. Our client is one of the leading players in datacenter services and its business was growing exponentially – all made possible by continuing to add new cloud/data center(s). To meet the huge demands of the business, the client was required to avail the services of multiple vendor partners. These partners assisted with the extensive planning, preparation, and execution required in setting up and maintaining a large, modern data center that can operate 24/7 with the primary objective of providing secure and uninterrupted service to customers.
There are many factors that must be considered when setting up a data center, including:
· Climate (cooling/heating required, costs associated to ensure optimum cooling/heating)
· Geopolitical risks (neighboring countries/regions, conflicts, airspace, etc.) and regulations
· Business and customer proximity (to minimize service latency as well as for easy supervision of datacenters)
· Location stability and extreme weather events (actual site's stability in terms of weather conditions, seismic activity, likelihood of hurricanes, fires, and floods)
· Infrastructure availability (land/space)
· Power (cost, fault-tolerance, redundancy, independent power grids, etc.)
Business Challenge:
Such extensive operational demands coupled with the fact that multiple vendors were vying to clinch multiple datacenter projects resulted in over fifty people collaborating on a daily basis.
Furthermore, all the stakeholders used different applications for analysis and review of their respective areas of responsibilities. There was no integration among the various parts of the process, thus the project-related information that was stored at multiple locations were being shared manually.
All this invariably led to delays in communication between the members of the project team(s), thereby impacting delivery time which was typically about twelve months for each project. This was an undesirable outcome as far as project execution, customer acquisition, service delivery, and realization were concerned.
To overcome this, the client wanted to develop a platform for their employees and vendor partners so that they could seamlessly collaborate in real-time to achieve their project objectives within time and budget. Solution offered:
MSRcosmos was able to build the required collaboration solution – being a Microsoft Solutions Partner with expertise in Azure platform was an added advantage.
With its experience in both open source and Microsoft technologies, MSRcosmos designed a real-time collaborative work (project management) platform keeping in mind the team requirements as well as technical feasibility. More than a dozen technologies/platforms were incorporated into the solution to get the desired functionalities and features.
Stand-out features of the solution that helped meet the objective of project are:
· A centralized storage for information from all users, for easy and authorized access in the future
· An open architecture, which can easily accommodate any future requirements
· All related applications were integrated and made accessible to project stakeholders
· Optimum data security was ensured via profile / role-based login with appropriate permissions/access
Representative Process Flow: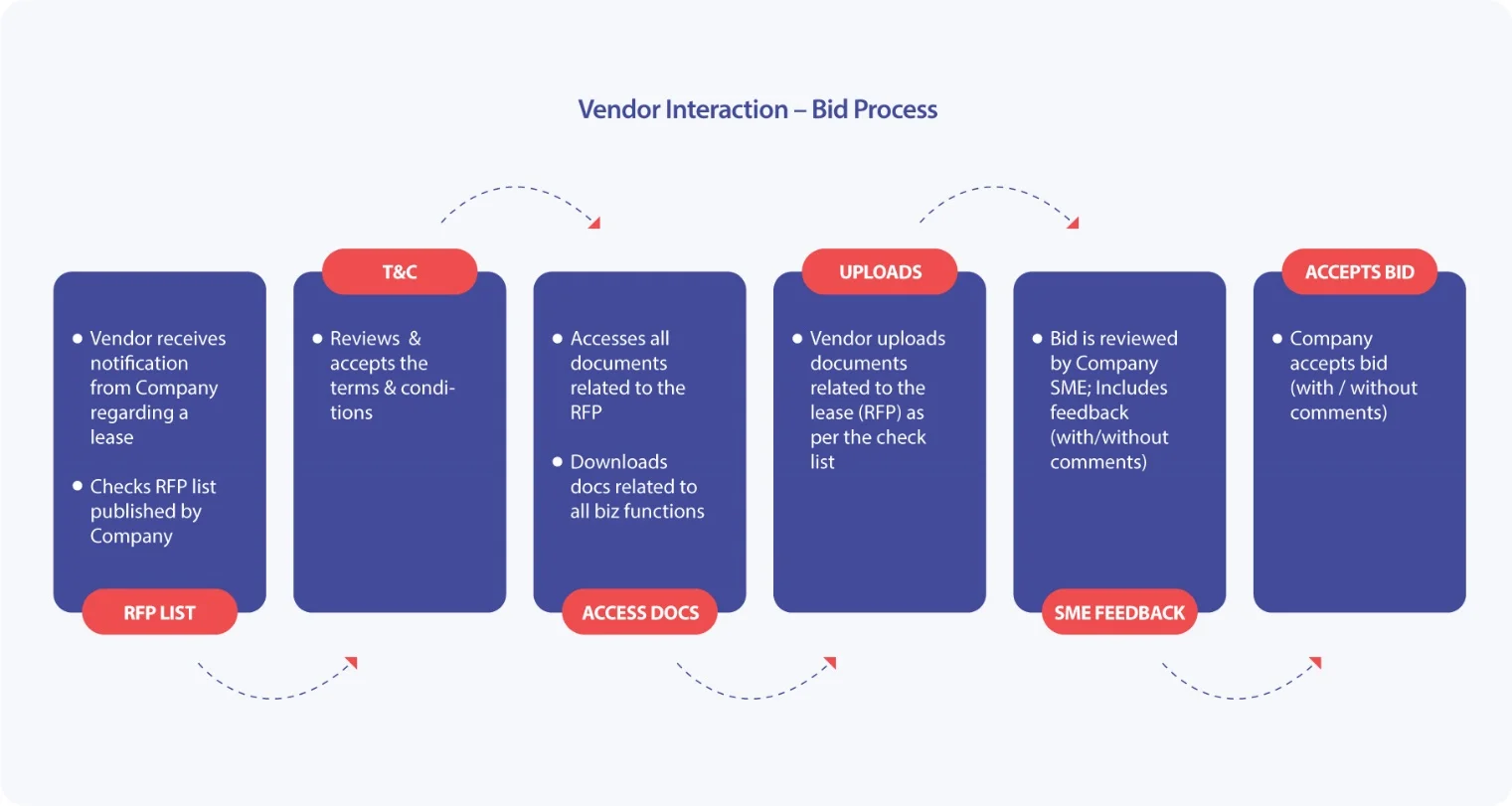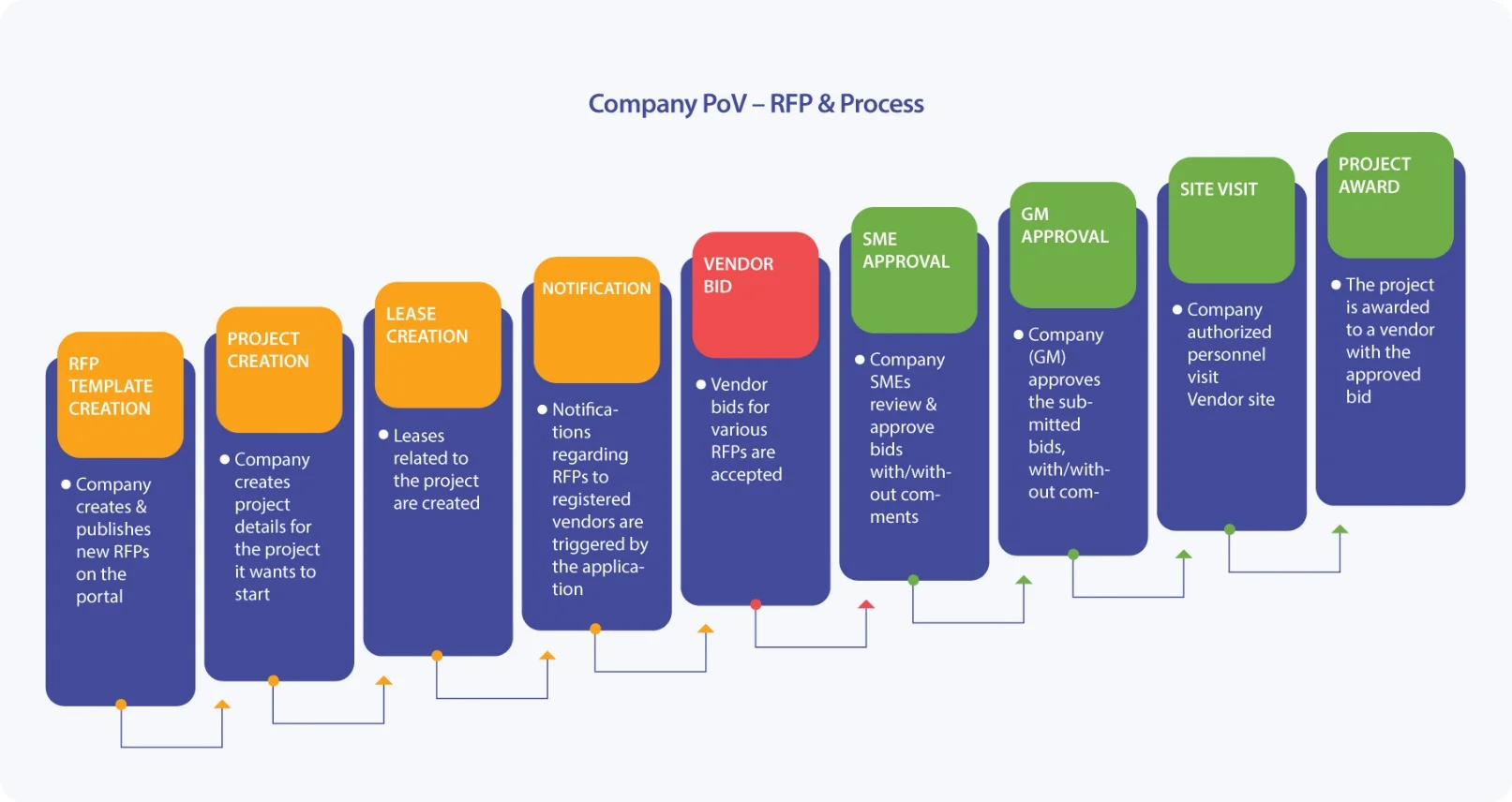 After due consideration of all the required features and functionalities, MSRcosmos' solutions team designed a solution that would make use of multiple technologies and platforms to facilitate successful achievement of the project objectives.
Technologies used: Azure Blob Storage (with SAS keys), Azure secret and security management, PaaS web apps & SQL DB, Azure DevOps, Azure AD, PowerBI (with secured token access), Azure App Insights, BinSkim, TSLint, and Azure Git (in Azure DevOps).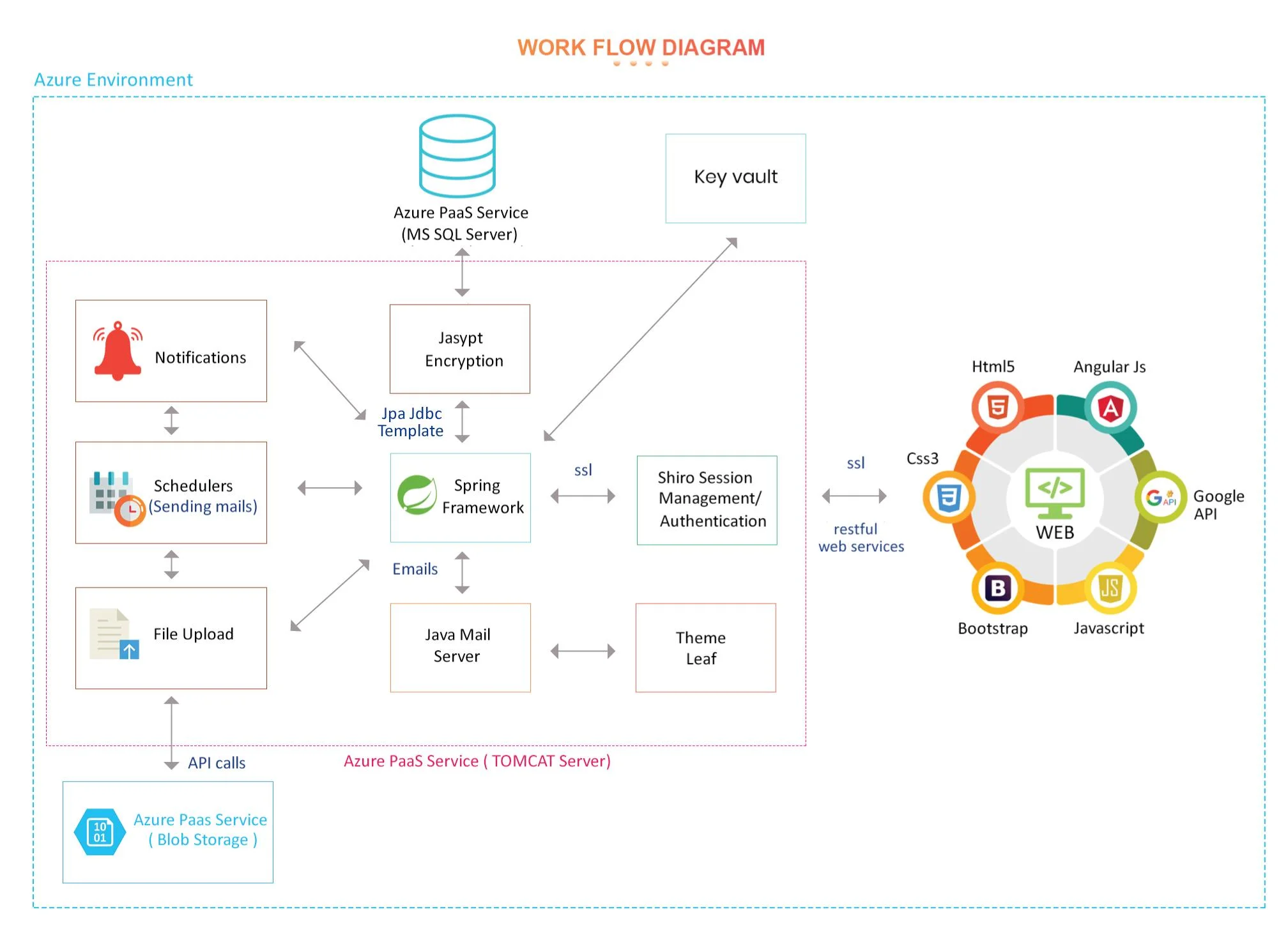 Impact:
Although a multitude of applications were incorporated into the solution to meet a specific purpose, all of them worked together smoothly to help achieve superlatively collaborative work with the benefit of ready-access to all necessary documents for project team members, powered by seamless team communication
– all in real-time. This resulted in global teams being able to execute projects faster, using nearly 75 percent less time!
Earlier With the Platform
Communication hassles Seamless interaction between all project stake-holders
Slow information exchange leading to delayed decision-making and action Real-time information exchange between all entities ensured timely responses and action
12 months to finalize the details & take 'go-live' decision Only 3 months to finalize the det